Gordon Spurrell
Gordon Spurrell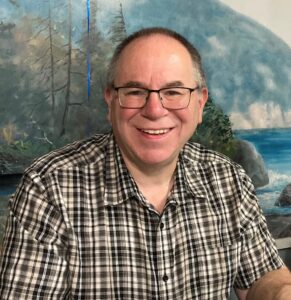 People who know Gordon comment on how professional, passionate and positive he is toward his work and with whom he engages. On a daily basis Gordon demonstrates how he lives out his life of purpose. He lends an ear, gives sincere advice when requested, thanks someone, smiles at someone/makes them smile, and motivates and inspires excellence in people.
Gordon is a Certified Coach and takes great pride in individuals develop and grow through his training and coaching sessions. Since 2007, he has coached thousands of students completing professional school interviews for medicine, medical residency, pharmacy, dentistry, physiotherapy, occupational therapy, physician assistant, genetic counselling, chiropractic, optometry, perfusionist, clinical psychologist, and veterinarian. Through the means of Skype calls, he has coached students for the above programs in every Canadian province and internationally has had students in the USA, UK, Australia, New Zealand, Africa, many countries in the Europe Union, Switzerland, the Caribbean, and the Bahamas.
In his coaching practice, Gordon feels his role is not only to help students with the interview questions, but also to help with other issues that need addressing to ensure they maximize their full potential in the interview sessions. For example, developing appropriate body language, overcoming anxiety and nervousness, organizing a response, how to properly start and end a response, etc.
Gordon's first job as a teenager was in a hospital where he developed an interest in working in healthcare, observing the various careers in healthcare. Fast forward 45 years and in 2022, he officially retired from his career, working mostly in healthcare roles.
Gordon holds a BA (sociology) degree from Memorial University of Newfoundland and a MEd (Graduate Studies in Lifelong Learning) from Mount Saint Vincent University. He is also a Certified Coach Practitioner (CCP). Additionally, he has received certificates and diplomas in a number of areas including counselling skills; understanding mental illness; leadership; public speaking; customer service; strategic planning; program evaluation; facilitation skills; computer technologies; volunteer management; open space technology; equity, diversity and inclusion; etc. He has also achieved the Distinguished Toastmaster (DTM) designation, the highest educational award through Toastmasters International, an organization teaching public speaking and leadership skills. He has won several awards for public speaking and leadership and has been inducted into the Toastmasters International Hall of Fame.
Although "officially" retired Gordon continues to devote time to his training and coaching business. To ensure he has a good work-life balance, Gordon and his wife spend time together watching a good movie, or playing a good game of cards, as well as hang out with their three adult children and four grandchildren. Additionally, Gordon likes to read, fix things around the house, complete wood-working projects and is an avid competitive card player.